Spartan Basketball: Tonight's basketball games between Wellington and Wichita Collegiate School have been postponed until February 8th. #VKSports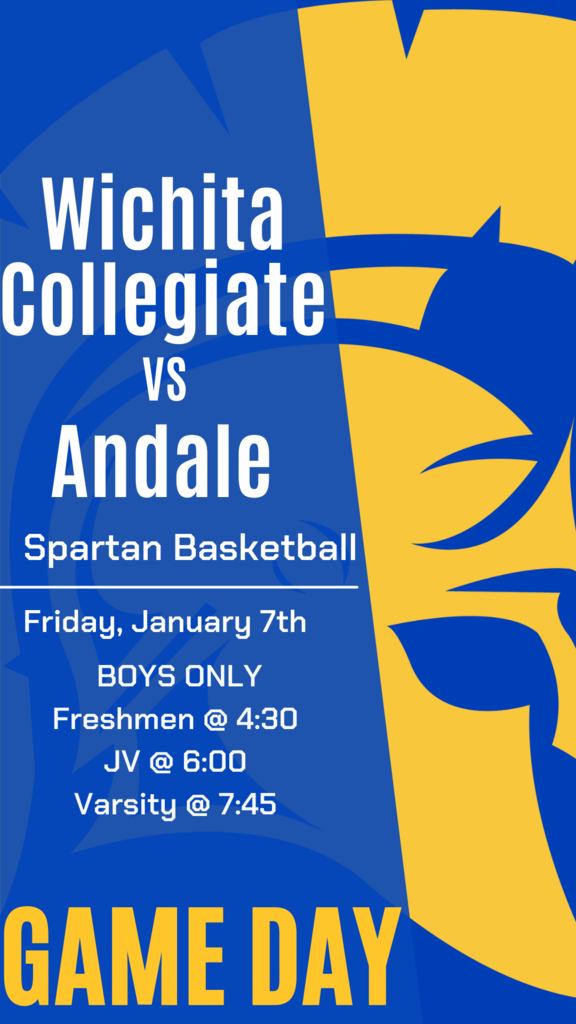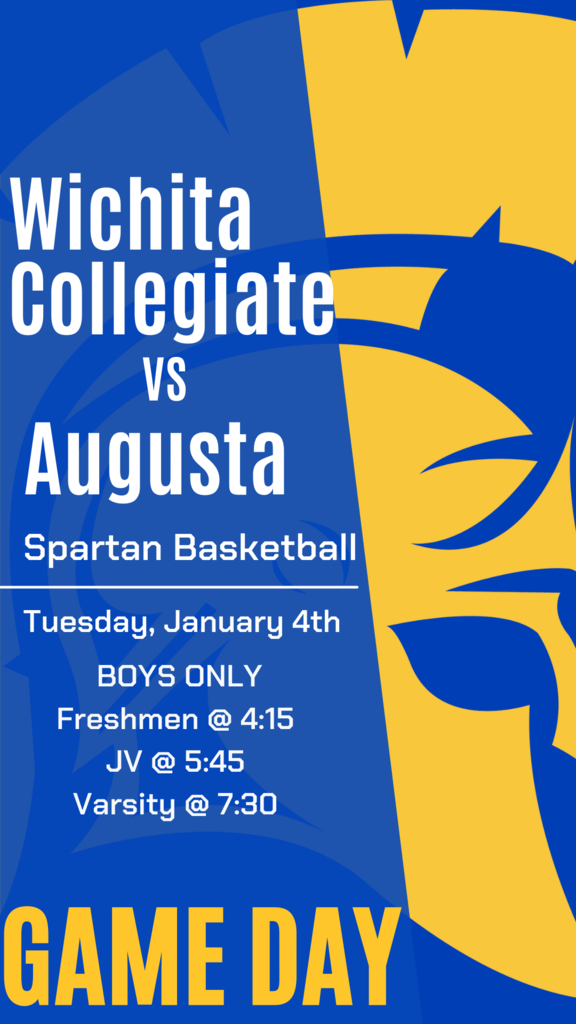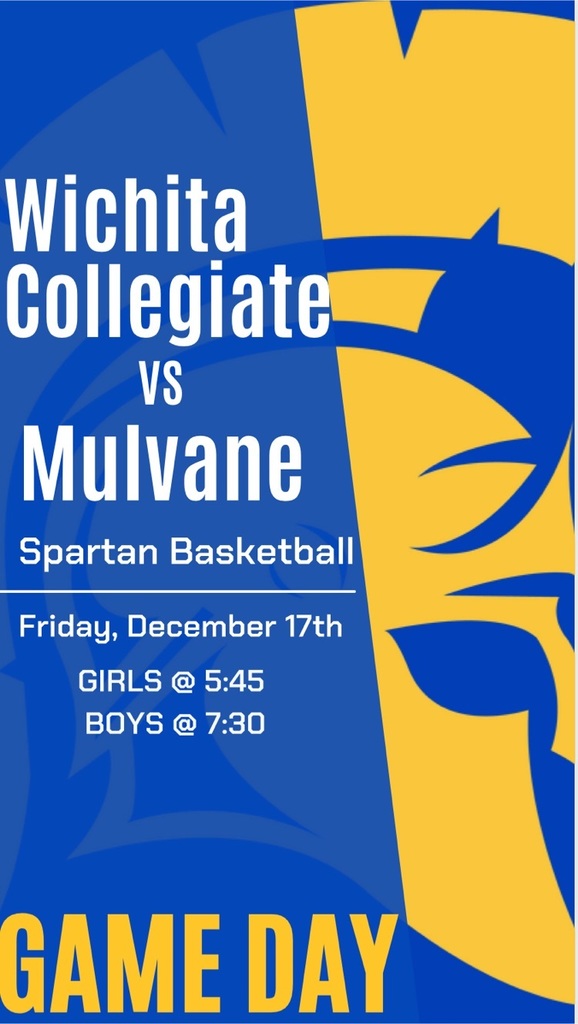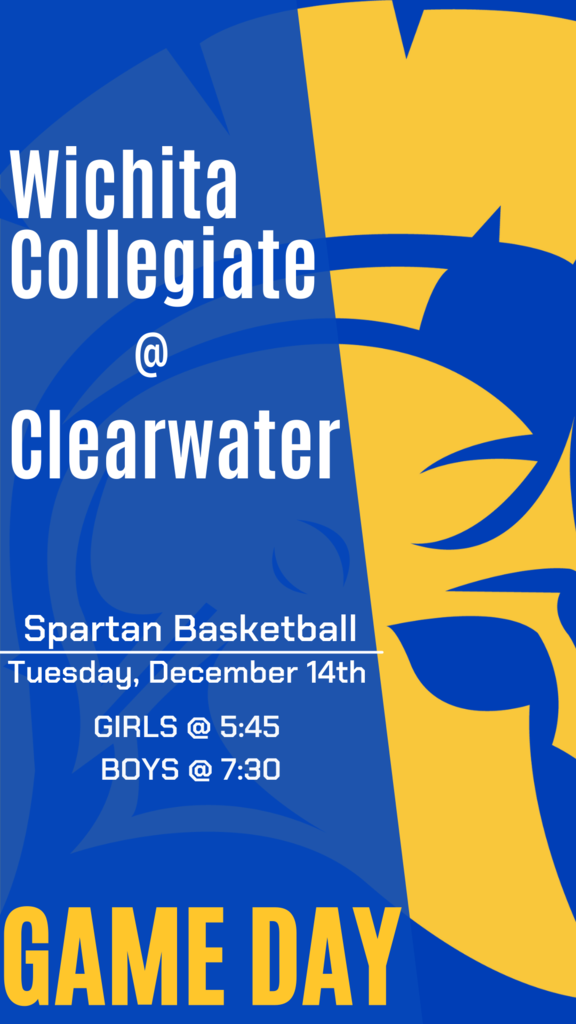 Spartan Basketball: Wichita Collegiate @ Circle Girls at 2:30, Boys at 4:00 Livestream: bit.ly/CHSActivities375

KMEA recently announced the All-District awards for Band, Choir, and Orchestra. Collegiate had EIGHTEEN students receiving honors, including SIX first chairs. The 16 band recognitions was a new record for both Collegiate and the district! Way to go, BandFam! Read more about the specific honors, in our latest blog post here:
https://bit.ly/3Dt5ZoH
.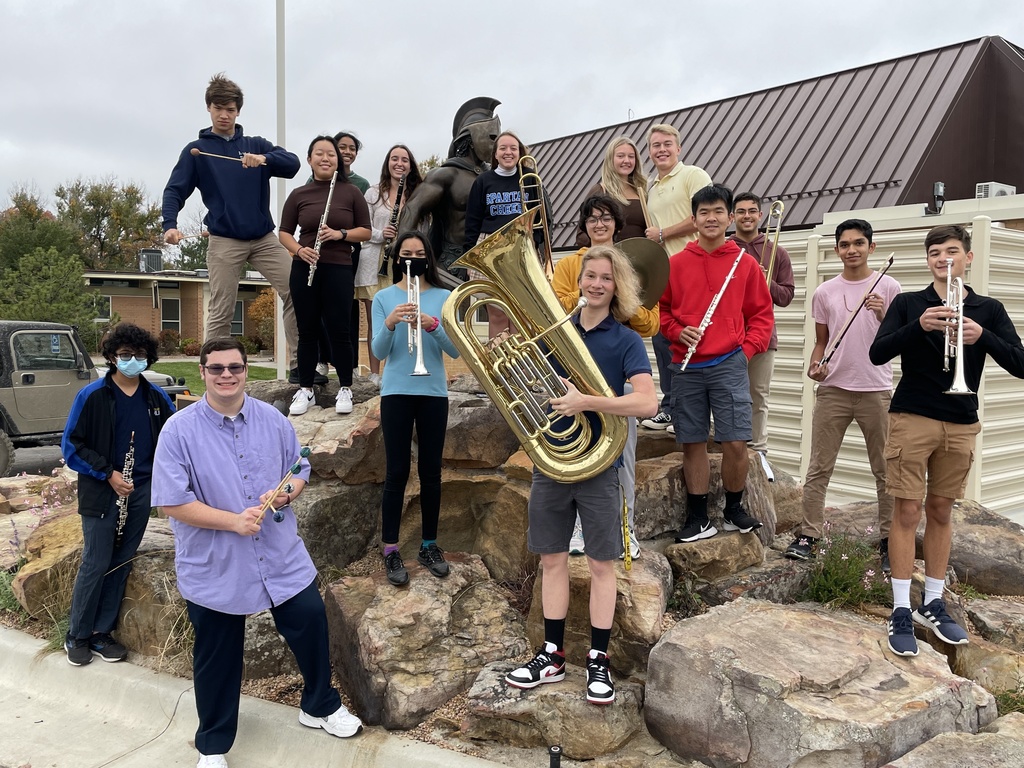 Still need your tickets for Legally Blonde? Get them here! Bit.let/WCSLegallyBlonde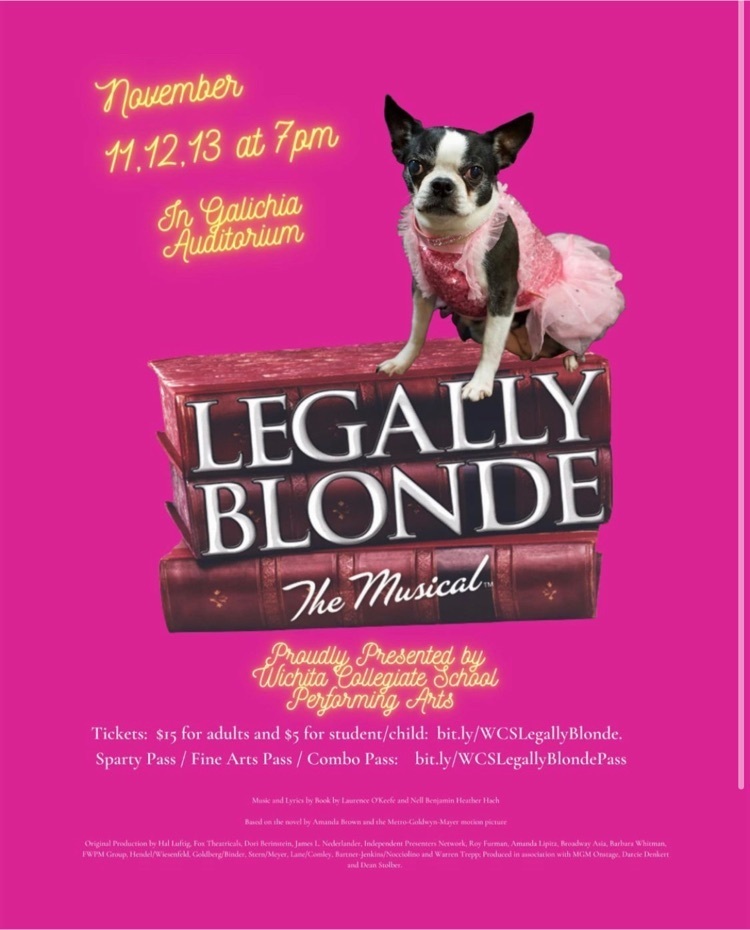 Thinking about applying to Wichita Collegiate? Or maybe you are getting ready to make the jump to a new division next year and want to see what it is all about? We invite all current or potential families to come to our Preview Night THIS Thursday and see what WCS has to offer at every level! RSVP here:
https://bit.ly/2ZG4VPB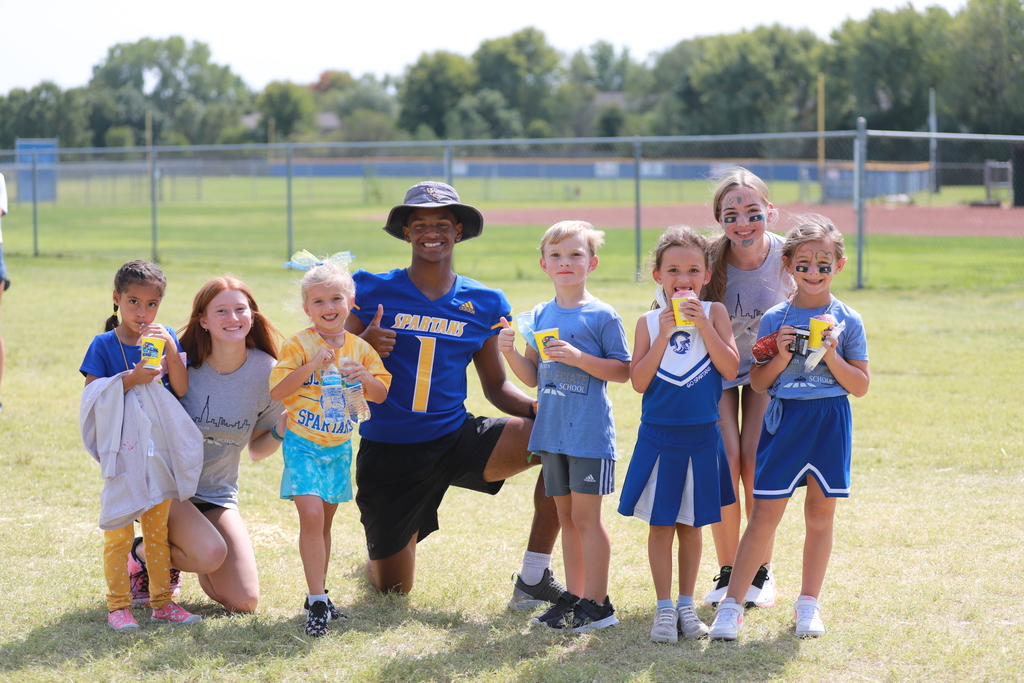 The Spartans defeat Pratt 23-8! We'll play Cheney next Friday!

Extra, Extra! Read all about it! Did you know that we have both Middle School and Upper School student newspapers? Check out the latest editions of the Spartan Torch (produced by Middle School students) and the Spartan Voice (produced by Upper School students) on our website!
https://bit.ly/3Brwcls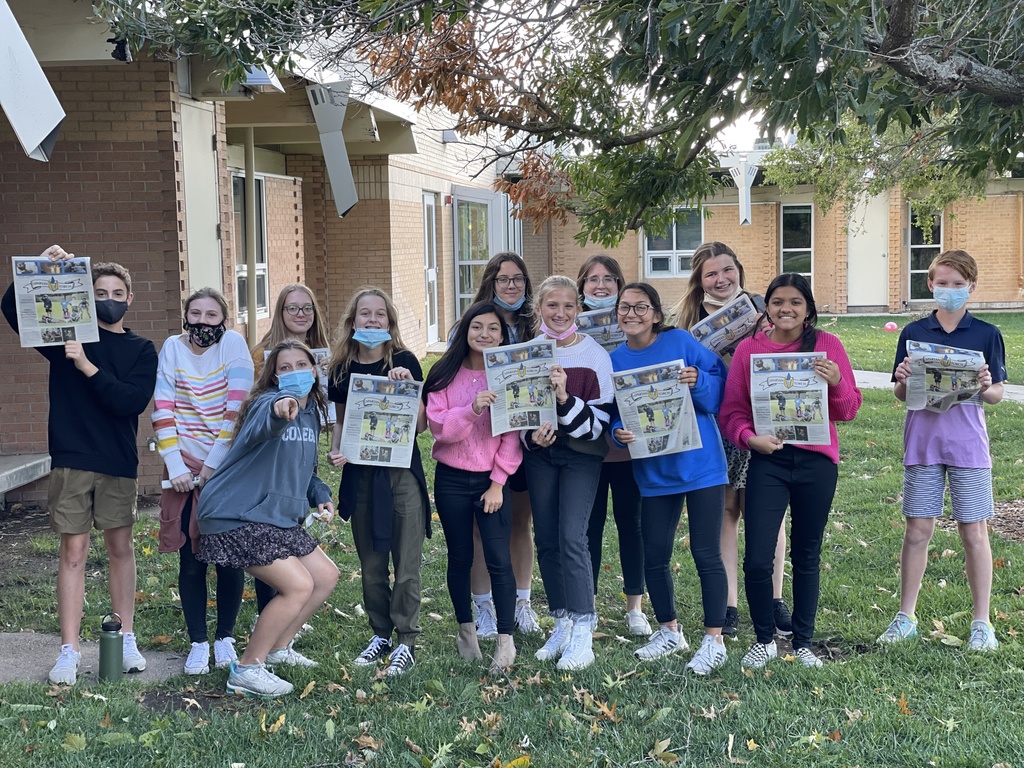 One week until Preview Night! Thinking about applying? Come see what WCS is all about! Already enrolled? Then come see what's ahead for your student! RSVP here:
https://bit.ly/2ZG4VPB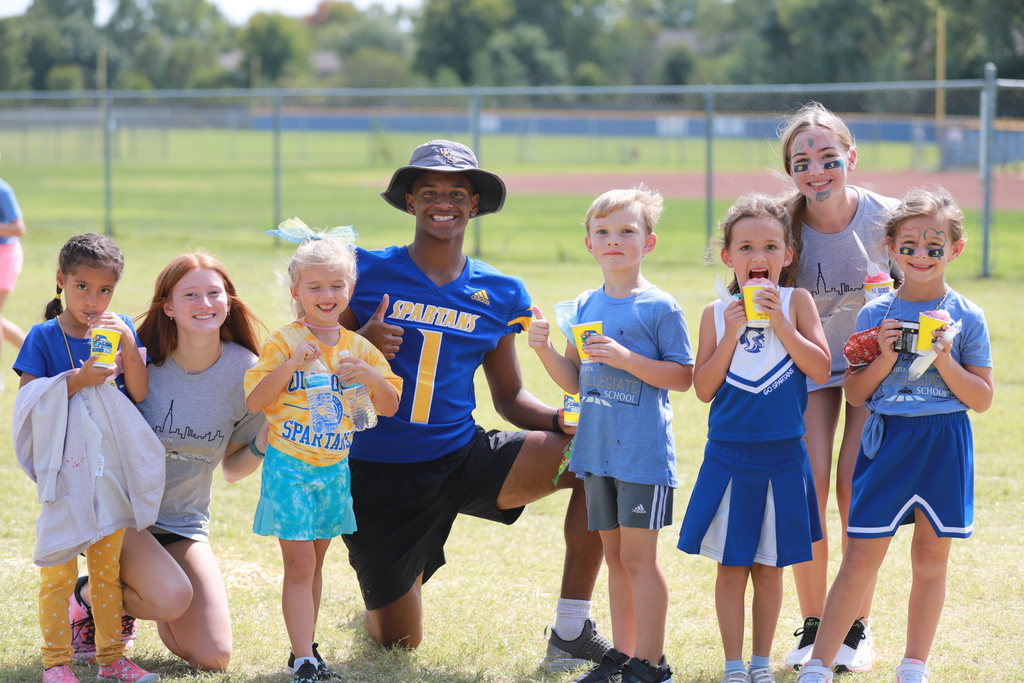 SCHOOL IN SESSION FRIDAY The Boil Water Advisory will not impact our ability to hold classes Friday. Sage Lunch Services has a plan in place to continue to offer food services. We do request that students bring their own already filled water bottles to school as water fountains will not be accessible until further notice. We look forward to seeing everyone tomorrow!

Happy Day of Giving! Drop by the US Parking Lot by 9:30 for a delicious coffee from Sunflower Espresso!

Upper School Students: Remember picture day is Wednesday, August 25!

We are so excited to see everyone in the Bunny Hill Quad tonight starting at 7:00 p.m. for the Back to School Ice Cream Social! #wcstraditions

Congrats to our JV golfers - Jack Babb, Michael Goldberg, Aahn Bhakta, & Jonathan Babb - on completing their first tourney of the season!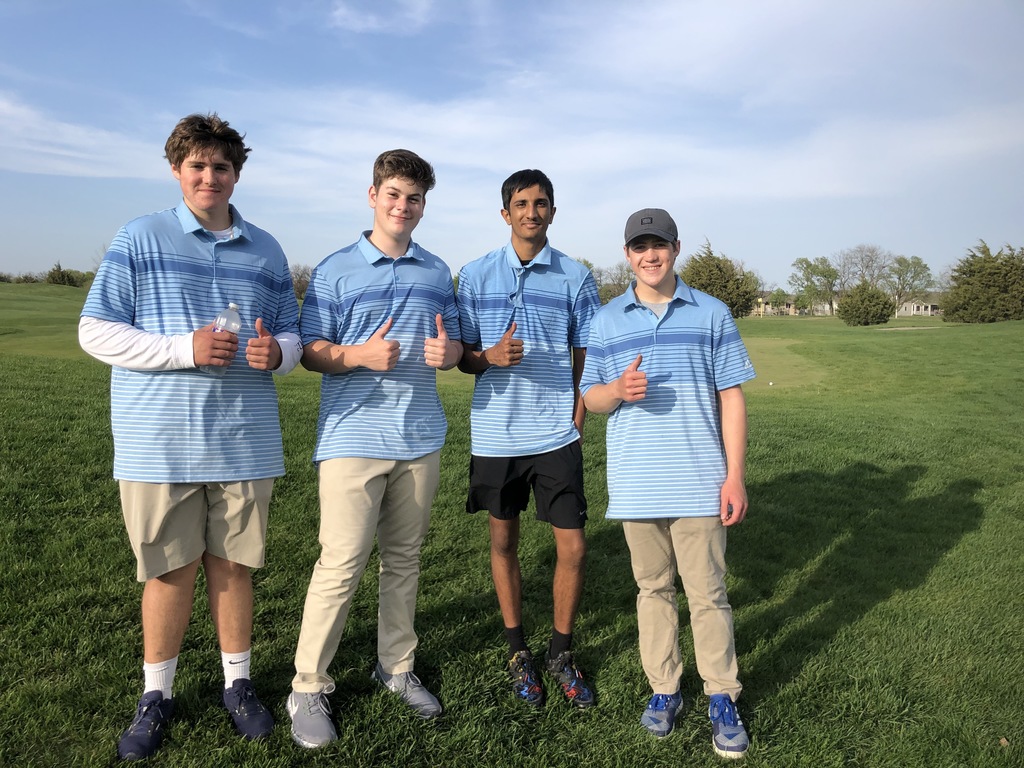 Congrats to Madrigals & Bella Voce for 1 ratings at KSHSAA Small Ensemble Contest; and to Erin Rolfe, Emily Mallard, & Sabrina Wilson for 1 ratings at State Solo Contest! #spartansthrivetogether

Congrats to our MS Girls Soccer Team & Coach Bauer on their 1st soccer game Monday! The girls did a phenomenal job battling wind & ended with a tied match. #spartansthrivetogether