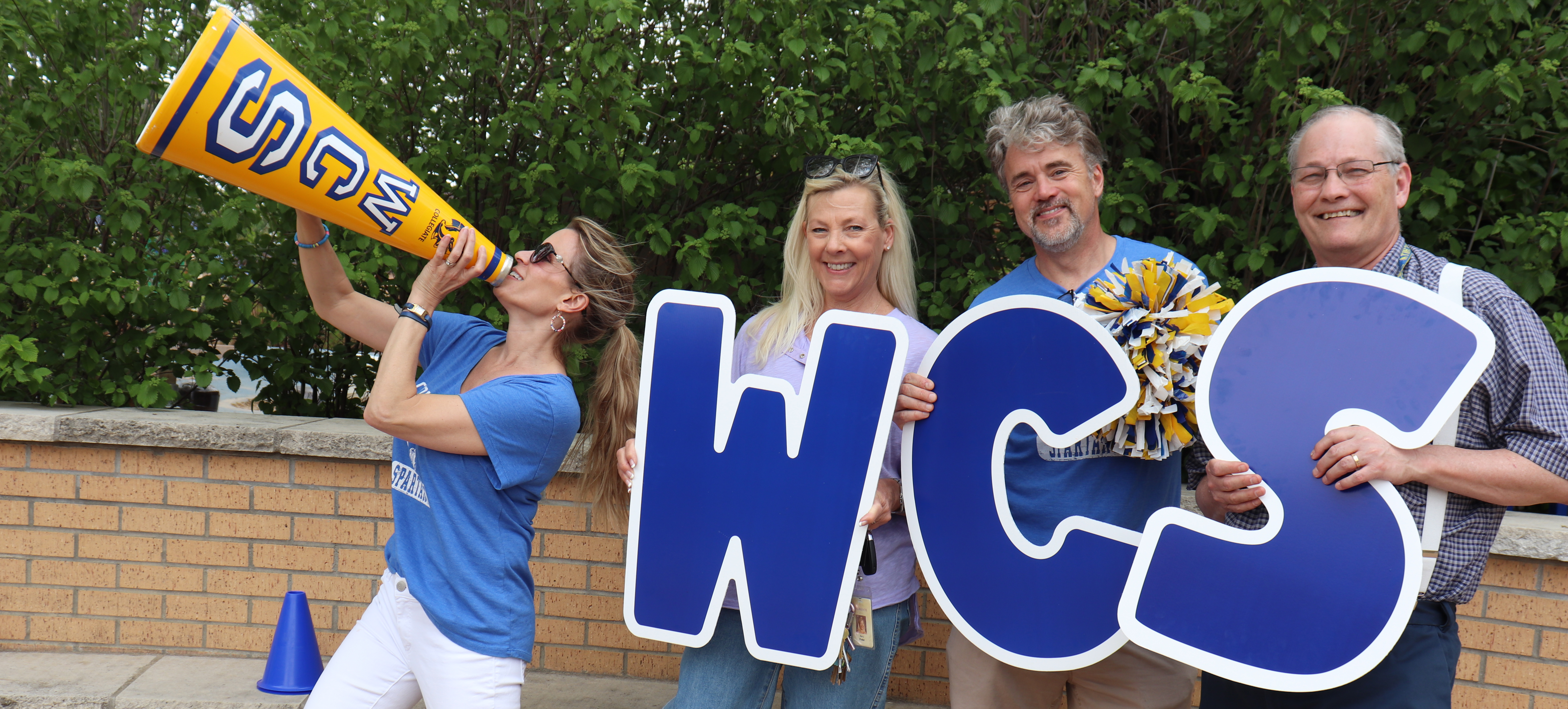 LEARN WHY A WCS CAREER IS RIGHT FOR YOU
Who We Are.
Founded in 1963, Wichita Collegiate School exists to inspire all students to be the best versions of themselves through a transformative education grounded in academic excellence within an inclusive community. Our 940+ students, 2 years old through grade 12, are encouraged to strive for excellence as they work toward leading lives of impact. Our competitive academic, arts, and athletic programs serve to educate the whole child and prepare them for the diverse challenges of higher education and beyond.
Why Collegiate?
Wichita Collegiate School's faculty and staff make up a supportive and diverse community of colleagues who are experts in their fields and dedicated to lifelong learning. All faculty are engaged in professional growth plans that encourage them to further their expertise.
All faculty and staff engage in a variety of valuable professional development opportunities, both on campus and around the country supplemented by a healthy budget to support these opportunities. Recent professional development opportunities have taken faculty and staff across the country, including Atlanta, Cleveland, Denver, and Napa.
Wichita Collegiate provides all employees with a robust total compensation package that includes: Medical, Dental, and Vision Insurance; Flexible Spending Accounts; 5% 403(b) Employer Contribution; Paid-Time Off; Life Insurance & Long-Term Disability Protection; Tuition Remission; School Programs Discounts.
Why Wichita?
Not only has Wichita been named an All-American City four times since 1962 it also consistently ranks among the top cities nationally for "quality of life." These accolades communicate affordability, short and easy commutes to work, and a high level of public safety for your family - attributes you simply can't find in most metro areas.
Here are some additional resources about why Wichita is the place to be.
Wichita Collegiate is a place where you know you're going to be challenged as a professional but also have the support and autonomy to be successful. The WCS community is supportive, involved, and on the same team. I could not be more happy and proud to work at WCS.
Hanale Vincent  
   Head of Middle School
What I appreciate about working at Collegiate is the ability to let learning expand as unique opportunities arrive. For instance when a student traveling to the United Arab Emirates sent us videos of her experiences in real time, I didn't have to worry that it would take us off my course timeline because we have a school that embraces real life learning experiences.
Meghan Smith  
   6th Grade Global Studies Teacher
Collegiate affords its students the best opportunity for academic, social, and athletic growth, but it also creates an environment where teachers can be creative and work with some of the best minds in the city. This place is special, and I am proud to be a member of its faculty.
Bill Messamore  
   Retired WCS Teacher and Current Assistant Football Coach
Every one of us is different, together we are Spartans.
We provide equal employment opportunities to all employees and applicants for employment and prohibit discrimination and harassment of any type without regard to race, color, religion, age, sex, national origin, disability, status, genetics, protected veteran status, sexual orientation, gender identity or expression, or any other characteristics protected by federal, state, or local laws.