ENROLLMENT MANAGEMENT: MEET THE STAFF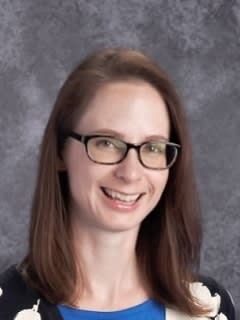 KATHY RUKES '99, DIRECTOR OF ENROLLMENT MANAGEMENT
Wichita Collegiate School has been my home for as long as I can remember. My mom began teaching at Collegiate in 1987, giving me the opportunity to grow up as a Spartan. As a student, I took advantage of all that Collegiate had to offer: competing on the volleyball and basketball courts, performing on the stage, volunteering within our community, and excelling in the classroom. But what I remember most of my time as a student wasn't what I achieved—it was the people standing beside me every step of the way. The teachers, coaches, and administrators at Wichita Collegiate are the indelible magic that makes Collegiate the truly special place it is and provides an environment in which our students can reach their fullest potential.

A class of 1999 graduate of Wichita Collegiate School, I went on to graduate from Creighton University in 2003, where I earned a B.A. in English-Creative Writing. Discovering a love of education during my time at Creighton, I earned a Master's of Education degree in Higher Education Administration from the University of Kansas in 2005. After working at KU for several years and at Wichita State University briefly, I decided to stay at home with my young family. During that time, I developed my own graphic design business and began assisting Wichita Collegiate School with their publications. I have been head coach of the Middle School volleyball team since 2009 and joined the Lower School staff full time in 2015. In 2018 I joined the Admissions team.

When the time came to decide where my own children would grow up, the answer was obvious. The comfort I have as a parent knowing that my three sons will benefit from the education, care, and support I also received as a child cannot be put into words. As an alum, parent, and staff member, I can uniquely understand and appreciate the value that a Collegiate education offers its students. If you have any questions or would like more information, please contact me at (316) 771-2203 or email me at krukes@wcsks.com. I could not be more thrilled to get to welcome new families home to Wichita Collegiate School!