OPERATING COLLEGIATE SAFELY
This page is the centralized hub for all things related to WCS reopening and operating for the 2020-2021 academic year. Please check back often for the most up to date information on our plans for 2020-2021 academic year. We may adjust these plans to adapt to applicable government mandates as necessary.
Collegiate is assessing information, acting decisively, and developing guidelines and procedures to serve our community. We are following the guidance of the CDC, KSDE, and our Medical Advisory Council to adapt to the latest changes in science surrounding the COVID-19 Pandemic. In addition, WCS is providing COVID-19 tests for students, faculty, and staff who are symptomatic or who have been close contacts of individuals who are symptomatic or have tested positive. Those tests are typically processed within a 24-hour turnaround thanks to a partnership with Wichita State University.
Nathan Washer  
   Head of School
The following numbers are based on reports confirmed by our WCS leadership and School Nurse.
CONFIRMED POSITIVE | 6
A person who has received a positive COVID test or has been confirmed positive by a healthcare provider.
NEGATIVE | 575
A person who has been in close contact with a confirmed case, but was tested negative for COVID, or an individual who was tested upon recommendation from a physician and was negative.
RECOVERED | 109
Reporting data includes students, faculty, and staff regardless of if they were on campus within 48 hours prior to experiencing symptoms or receiving a positive test result. At this time, we are not including parents in reporting data.
Last Updated Friday, April 30, 2021. All community members identified as close contacts have been notified.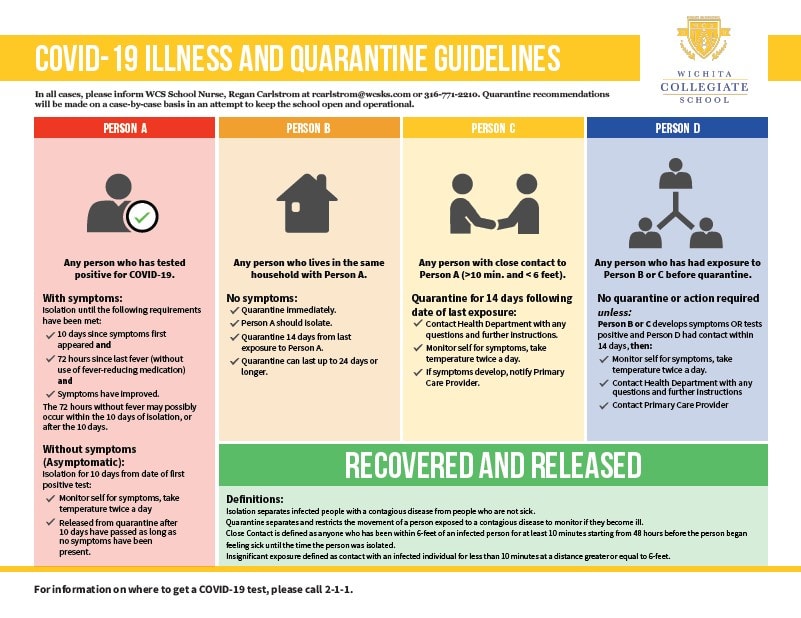 COLLEGIATE COVID RESOURCES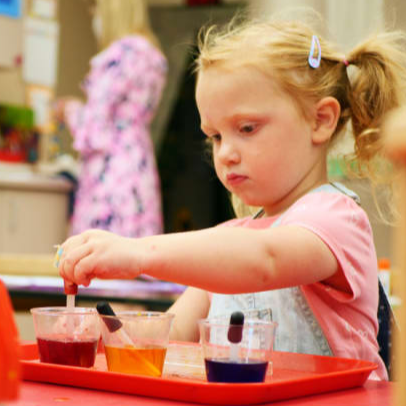 OPERATING CAMPUS SAFELY GUIDE
Our plans and guidance for operating Collegiate safely are based on recommendations from the CDC, KDHE, the American Association of Pediatrics, and our internal medical council. // READ MORE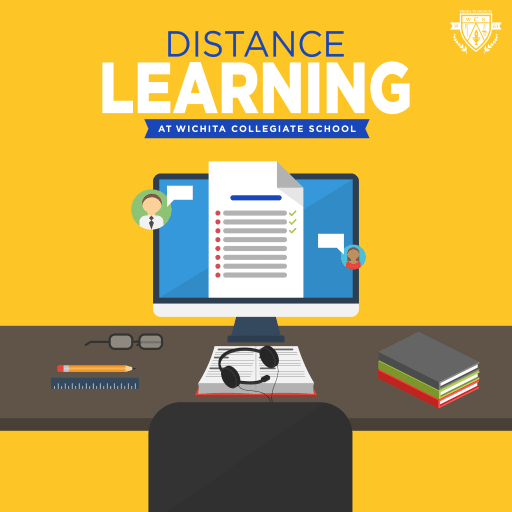 DISTANCE LEARNING 2.0 PLANS
Faculty and Staff have developed plans for what distance learning will look like should we need to return to distance learning as required by the State of Kansas during the 2020-2021 school year. // READ MORE
How often can we expect WCS to communicate with us about COVID transmission?
We will communicate with families on an as-needed basis regarding the transmission of COVID cases in WCS community members. Families are to notify Regan Carlstrom, School Nurse if they have been exposed to a COVID-positive case, are being tested, or have been asked to quarantine and/or seek testing. Nurse Regan will conduct contact tracing with the Sedgwick County Health Department and KDHE within 24 hours of the school knowing about a potential case.

We update our Case Reports counter on the web each day Monday through Friday by 2 p.m. If you are unsure about whether or not you have had a potential exposure, please contact Regan Carlstrom.

Due to HIPAA concerns, we will not release identifying information about every COVID-related illness to the WCS community. If you have been in contact with anyone on campus who has tested positive or is presumed positive, you will be contacted through the contact tracing process.
Many families have asked, how can our families help model best practices in line with our Returning Safely to Campus protocols. So, how can families help?
Masking: Our medical advisory team would like to remind the community that: masks do work and may indeed be the most important thing we can do. Masking when inside or when we cannot maintain distance outdoors is essential. They protect you and those around you, but as our medical advisors have indicated, it's important to wear them correctly. They must cover your nose and mouth to be protective.
By now you should have received 2 additional updates to our Returning Safely to Campus guide. The most recent update includes the following language about wearing masks:
Per the guidelines from the Kansas COVID Workgroup for Kids, working with the KDHE, Students in K-12 will be wearing masks at all times within the classrooms. Mask breaks will be possible at the teacher's discretion when maintaining physical distancing to help with comfort, mental health, and compliance. Masks will not be worn when eating or exercising.
Please note any student seeking an exemption from wearing a mask must have a physician's note explaining why the use of a mask would be dangerous for the student.
Social Distancing: Maintain Social Distancing. We are all getting tired of hearing this phrase, but staying six feet apart really is important whenever possible.
Hygiene: Wash your hands or use alcohol-based sanitizer frequently.
Groups: We know our kids want to see their friends, and so do we, but this must be done with certain limitations:
Limit your indoor exposures. Have playdates outside if at all possible. If you must be inside, open a window, wear masks and try to stay spaced.

Limit hanging out inside friends' homes.

Limit driving in cars with non-family. If you must, keep the windows open and wear a mask.

Limit attending large gatherings or parties, especially indoors. If outdoors, don't forget to distance! Large numbers of people together without masking or proper spacing is exactly how this virus spreads.

Limit extended family indoor get-togethers. Backyards and driveways are safer.

Avoid sleepovers. It is impossible to stay masked and safe.
We know that kids are going to want to be active and social. So what are our medical advisors suggesting is most appropriate for all of us to consider when we need to exercise physically or engage socially?
Outdoor Sports: If you can be distanced, go for runs, play tennis, shoot hoops, throw a frisbee, play golf, go hiking, biking, or take a long walk.
Visits: Try to stick to a small group of friends (2-3 if indoors). Make sure siblings and adults maintain distances. If indoors, stay in the largest room, keep windows open and stay masked.
Quaranteams: Think of making your own "quaranteams" or bubbles, a small group of 1-2 families that agree to stay safe and only socialize together. Later, when things improve, you may carefully open your circle of socialization for your kids, but keep the circle small. The more parties and the more people we see, the greater the risk of community spread.
Travel: Many ask if it is okay to travel. It is if you can follow the recommended guidelines. Avoid the "hot spots," and if you do travel to a state that's on the state's list, be prepared to quarantine for 14 days on your return to Wichita.
Remember: People will need to quarantine after exposure to an infected or COVID-positive individual. Your actions will affect you, your child, their classmates, and their teachers. By keeping your family safe and well, you are helping to ensure the safety and well-being of those outside your family as well as in the larger school community.
Last updated 8/12/2020.
In addition to the new practices listed in our Reopening Campus Safely Guidebook, Sage Dining Services has created several new health protocols for their employees.
You may also visit the Wichita Collegiate Sage Dining website for updates on COVID-19 policies, menu options, and more.
Updated SAGE Dining Protocols
All students are required to sanitize their hands prior to walking through the lunch lines in the Lair Center or in the Upper School. All SAGE Dining Employees will be wearing masks and maintaining social distance. All processes in the Dining spaces have been altered to accommodate a contactless dining experience for WCS students. There are several modifications to the dining experience based on your student's grade.

​​​​​Preschool through Kindergarten
Students will be served at their desks. Lunch staff will deliver lunches to each classroom, and students will eat at their desks.

First and Second Grade
Students will be served at their desks. Lunch staff will deliver lunches to each classroom, and students will eat at their desks. Students will have additional choices for their menu items that are dispersed by WCS Teachers in their classrooms.

Third and Fourth Grade
Students will walk to the Lair Center and make choices from Main Ingredient, Prepackaged Improvisations, and Classic Cuts Stations. After picking up their meal, students will return to their desks in their classrooms.
Fifth through Eighth Grade
Students will enter the Lair Center and make their selections from the Main Ingredients, Prepackaged Improvisations, and Classic Cuts Stations. Students will dine in the Lair Center while maintaining social distance.

Middle School students will return their dishes as usual, while wearing masks and maintaining social distance.

Upper School Students
Students will enter the Upper School dining service line and maintain social distance using guided markings on the floor. SAGE Dining has implemented a new touch-less scanner to scan Student ID Cards. Main Ingredients will be served in the "hot" line, while some items will be pre-plated or wrapped/packaged.
Upper School students will return their dishes as usual, while wearing masks and maintaining social distance.